Are you exhausted trying to keep the peace and living up to everyone's expectations? Does the thought of saying "No" elicit panic symptoms? I've been there. 
I experienced a toxic relationship with my mother involving the navigation of her significant mental illness, manipulative behavior, and narcissistic patterns. And during my 15 years of practicing psychotherapy, I began noticing how often boundary dysfunction was the root cause of many issues. Setting and defending healthy boundaries saved my life. 
That's why I am passionate about providing others the opportunity to do the same. I want to tell you there's a better life ahead. A new sunrise. You're just really, really overwhelmed by all these different people in your life that are pulling and tugging at you. I have achieved peace in my life again, and I want to tell you it's possible for you too.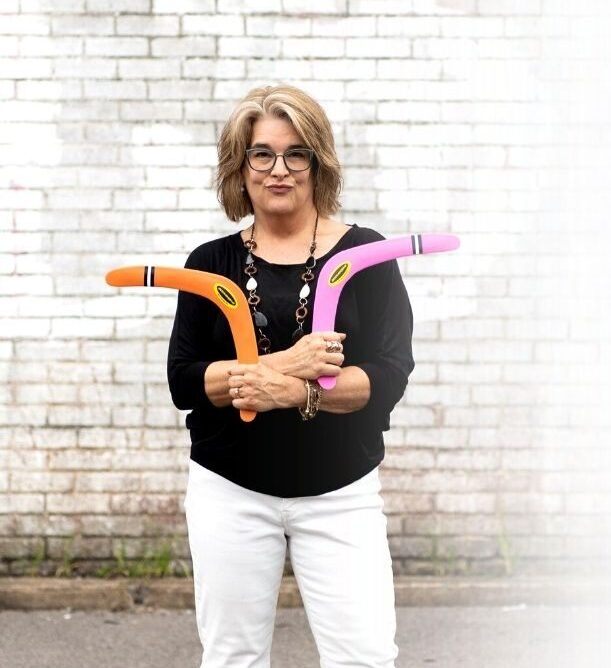 Meet Dana, also known as the Queen of Boundaries! With over 15 years of experience in private practice, she's a true expert in helping clients understand how healthy boundaries (or the lack thereof) can impact their overall wellbeing. Dana specializes in anxiety and adjustment issues, as well as trauma work, and takes great pride in supporting her clients on their journey towards healing and personal growth. 
Dana earned her Masters degree in Clinical Psychology at East Tennessee State University in 1992. She is also licensed as a Senior Psychological Examiner with a Health Service Provider designation.
Out of graduate school, she worked in community mental health (Watauga Mental Health Services then Frontier Health Incorporated). She has served at Woodridge Psychiatric Hospital, Quillen Rehabilitation Hospital as manager of Psychological services, 7 area school systems, as well as conducting many other psychological assessments for the Assessment office of WMHS/FHI.
The Freedom of "No" Formula
Looking to set healthy boundaries, say "No" without guilt, navigate toxic relationships, and protect your own peace?
Look no further than "The Freedom of 'No' Formula" course! With actionable strategies and a 60-day timeline, you can start living your best life today. Join now and discover the power of saying "No" to what doesn't serve you!
What My Clients Are Saying
If I had learned to spot the boundary violations taught in the first module 15 years ago, I could have saved myself and my family years of heartache and pain.
The course was truly life changing. I always thought about Boundaries in the context of dealing with others. I realized that I was violating boundaries within myself, in terms of unrealistic expectations.
Knowing and understanding what boundaries are is an important first step. Dana explains concepts and presents the thought process necessary to recognize and manage boundaries.
The Freedom of No course drastically improved how I approach my relationships and experiences. I struggled with people-pleasing my whole life and it was so exhausting! I now worry less about what others think of me. I'm also more confident and have less anxiety. In fact, by applying the concepts I learned in this course, I know it played a crucial role in helping me land my new job! I learned so many tools and techniques that I can apply in every relationship I have, especially in the one with myself.